Walt Ybarra
Owner
Walt Ybarra is the Founder & Chairman of Melrose Recovery, Melrose Heath Care, And Restorations Health Care in Southern California. Walt has provided counseling to addicts for over 15 years. He is a Certified Interventionist, a Certified Sober Companion and Escort and a Certified Ordained Reverend.
Walt's dedication to helping people recover from addiction and his passion for changing lives is contagious. He holds to the highest standard in care. His philosophy is simple yet profound: plant seeds so people have the opportunity to grow; love them and show them how much they are cared for; and give them the opportunity to succeed in an environment where they are held, protected and loved back to physical, mental and spiritual health.
Walt's goal is to change the standard of care in the industry to one of integrity, love, and an unparalleled passion for health and people where clients leave feeling loved, cared for and touched. By changing one life at a time, Walt and his team are creating a dynamic hub of recovery with the vision of making the biggest difference on the disease of addiction in the world.
Julia Spiros
Registered Nurse
Julia became a nurse because she loves to help people. Julia found this passion for helping others when she took on the responsibility of medically managing a family member who also struggled with substance use disorder. The memory of caring for this person is still ingrained in Julia as something that gave her purpose. And though, Julia couldn't save her, she knows she did some good in the time they shared. This experience motivated Julia to not only become a nurse, but to work with those suffering from substance use disorder as well.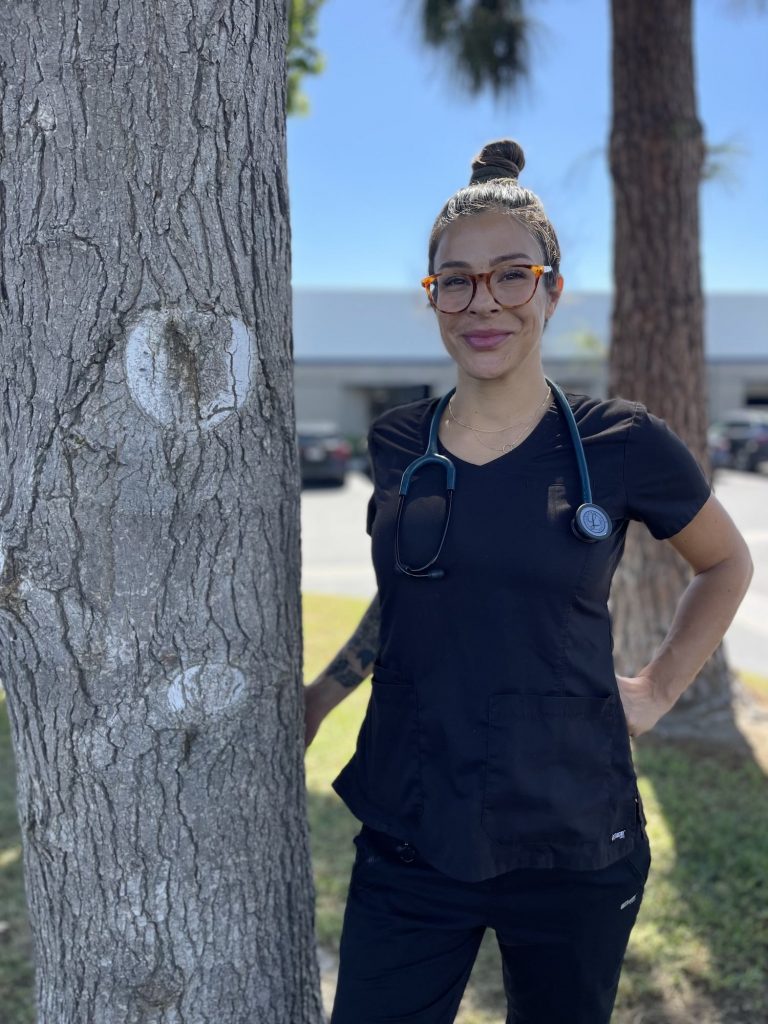 Danielle Ramirez
Licensed Vocational Nurse
Danielle's desire has always been to help others to the best of her ability. Becoming a Licensed Vocational Nurse was her biggest passion, and working in Substance Abuse and Mental Health has become her destiny. She works alongside our Medical Director and RNs to provide the best and safest care to clients.
Jessica Cooper
Associate Marriage & Family Therapist
Jessica pursued a career in the field of mental health due to personal experience in her family. She has had many family members who have struggled with mental health. This spring boarded her passion to help others through resolving their issues in mental health. The field of Marriage and Family therapy looks at the individual through the lens of how all the different systems in a person's life influence their presenting problems. Jessica is able to utilize this perspective with her clients in treatment to process their mental health and its relation to their substance abuse.
Alexandria Fernandez
Associate Marriage & Family Therapist
Alexandria entered the substance use treatment field with her bachelors degree working as a behavioral health technician, case manager and now as a clinician. She entered the field after experiencing first hand the impact that untreated substance abuse and mental health symptoms can have on families.
Learn More About Us
About Us
We provide individualized addiction treatment programs for recovery. Click below to learn more.
Our Team
Click below to learn more about our experienced and acclaimed addiction specialists. Let's get started today.
Our Mission
Our mission is to provide effective & progressive drug and alcohol treatment to people with dignity & respect.
FAQs
Click below to get answers to our most frequently asked questions about addiction and treatment options.
Our Facility
Want to get a glimpse of what our facilities and events look like? Click below to experience what life is like here.